Adam "Pacman" Jones just can't keep his mouth shut.  After his now infamous sideline cry and social media rants following the wild card game between the Cincinnati Bengals and Pittsburgh Steelers, Jones has continued to appeal that he was an innocent party and that he and his teammates were unnecessarily targeted for penalties.  And today, Dan Patrick decided to give him an open mic.  Jones went on a several minute rant with his biggest revelation being that Antonio Brown was faking injury after being hit by Vontaze Burfict.  Jones told Patrick in a phone interview that Brown "winked", indicating he was faking, and that Brown deserved an award for his performance.
Brown has been under the NFL's concussion protocol since being helped off of the playing field at Paul Brown Stadium on Saturday.  In what looked to be a blatant hit on a defenseless receiver, Burfict collided with Brown without noticeable hesitation in the open field.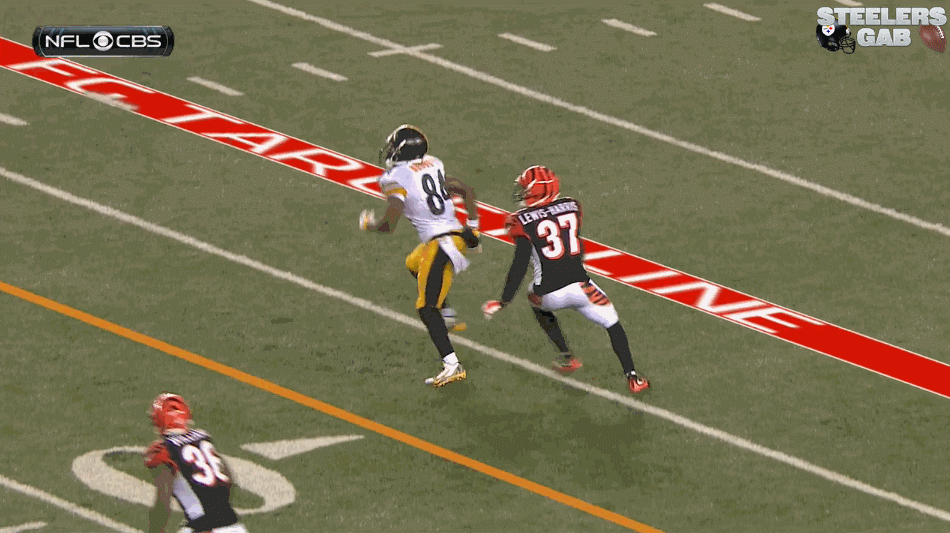 "By rule, as they told me when I went down to New York, that is a penalty. Personally, I don't think it is because I don't think you can get out of the way fast enough," Steelers linebacker James Harrison reportedly said after the game on NFL Network (per CBS Sports).  Harrison played with Burfict for one season and told Gerry Dulac, "There are times when (Burfict is) out of control, but there are times where he's out of control but he's calculated with it…there's a fine line."  After seeing the hit on television, Harrison said, "It's a penalty."
Burfict faces a suspension for the hit on Brown. He could also be further disciplined once the league reviews video of Burfict using his knee to pound Ben Roethlisberger in the right shoulder after he forced the quarterback to the ground.

Full Interview:
Steelers Gab Newsletter
Sign up to receive our
Steelers Gab
newsletter, and keep up to date with all the latest Pittsburgh Steelers news.