The Pittsburgh Steelers enjoyed a relatively successful 2015-16 campaign, especially when considering the offensive injuries that plagued Mike Tomlin's men throughout both the regular season and the playoffs. After losing Troy Polamalu, Brett Keisel and Ike Taylor in the offseason, many fans believed the Steelers would leak points but their defensive replacements really stepped up to the plate throughout the campaign. As it turned out, it wasn't Pittsburgh's poor play or lack of competent replacements that hindered their Super Bowl chances last season, it was all down to bad luck with injuries.
'Big' Ben Roethlisberger, Antonio Brown and Le'Veon Bell, the three main components of Pittsburgh's potent offense, all suffered various injuries that contributed to their downfall in the postseason. In fact, Roethlisberger never really recovered from a knee injury suffered midway through the regular campaign. Meanwhile, Bell was ruled out for the entire season after tearing his ACL while Brown failed to bounce back from a concussion in the Wildcard clash with AFC North rivals, the Cincinnati Bengals.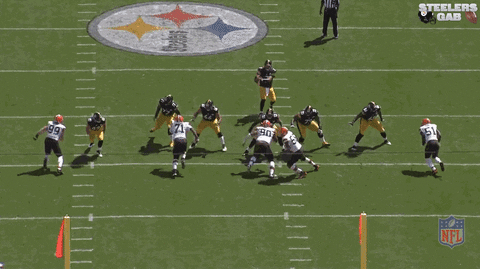 However, Pittsburgh are ready to bounce back in September. Tomlin has a talented group of young stars on both offense and defense and with sensible forward planning, there is no reason why the Steelers cannot live up to the hype and reach the latter stages of the playoffs next season. As of April 6th, 32Red Canada are pricing Pittsburgh at 11/1 to win the Super Bowl in February 2017 and with a bit of luck on the injury front, Tomlin's men should be there or thereabouts – especially if the Big Ben, Bell and Brown trident is back to its brilliant best.
And with so much excitement surrounding this Steelers side, supporters will already be quietly confident of reaching the NFL's showpiece event for the first time since 2008. They are certainly talented enough. In Roethlisberger, they have a proven quarterback. While he isn't getting any younger, his experience and knowledge could play into Pittsburgh's hands – just look at what 39-year-old Peyton Manning did with the Denver Broncos last year. With Le'Veon Bell and backup running back DeAngelo Williams, the Steelers have one of the best duos out of the backfield in the National Football League.
Williams was simply sensational in 2015 and the Steelers may utilize both backs next season. The former Carolina Panther isn't as agile as Bell but he is powerful and Williams actually scored a league-leading 11 rushing touchdowns last season, tied with Jeremy Hill, Devonta Freeman and Adrian Peterson. With Bell's impact in the passing game and Williams' north-south running, Pittsburgh will move the chains on a regular basis. The Steelers offense will stand them in good stead to challenge for the AFC Championship at the very least and, at the time of writing, Tomlin's men are 9/2 with 32Red and Netbet to win the AFC crown.
But perhaps the pick of the bunch is Antonio Brown. This man has it all. He can make plays on special teams, out of the backfield and on the flanks. Brown remains the standout player on the Pittsburgh offense and he's shown that he can still shine without Roethlisberger or Bell in the side. When required, he played superbly under Michael Vick last season and managed to accumulate an incredible 1,834 receiving yards and 10 touchdowns. Without a shadow of a doubt, Brown is the number one wide receiver in the NFL and he's likely to defend that title next season – barring any injury issues.
The NFL Draft will be crucial – it's vital that Pittsburgh draft smartly this year, especially after losing more big-name stars to retirement. Heath Miller, one of the most consistent and reliable tight-ends in NFL history, opted to
hang up his cleats after 11 seasons with the Steelers
. During his career, he accumulated over 6,000 receiving yards and matured into a fan favourite at Heinz Field. And while the Steelers will replace him in this year's draft, supporters are still likely to bellow "HEATH" whenever his replacement makes a catch.
And while Pittsburgh's success won't be solely down to their offensive capabilities, the likes of Roethlisberger, Brown and Bell will all play key roles for the franchise next season. The Steelers aren't a million miles away from challenging for the Super Bowl and their potent attacking unit can lead them there – just as Denver's did back in 2014. On that occasion, the Broncos were blown away by the Seattle Seahawks in the showpiece event. There is a genuine hope that, if the Steelers do reach the Super Bowl next season, Tomlin's men can get their hands on the title for a record seventh time.
Check out some Antonio Brown Highlights Here:
https://www.youtube.com/watch?v=ZYDaycb6tC4&feature=youtu.be
Steelers Gab Newsletter
Sign up to receive our
Steelers Gab
newsletter, and keep up to date with all the latest Pittsburgh Steelers news.