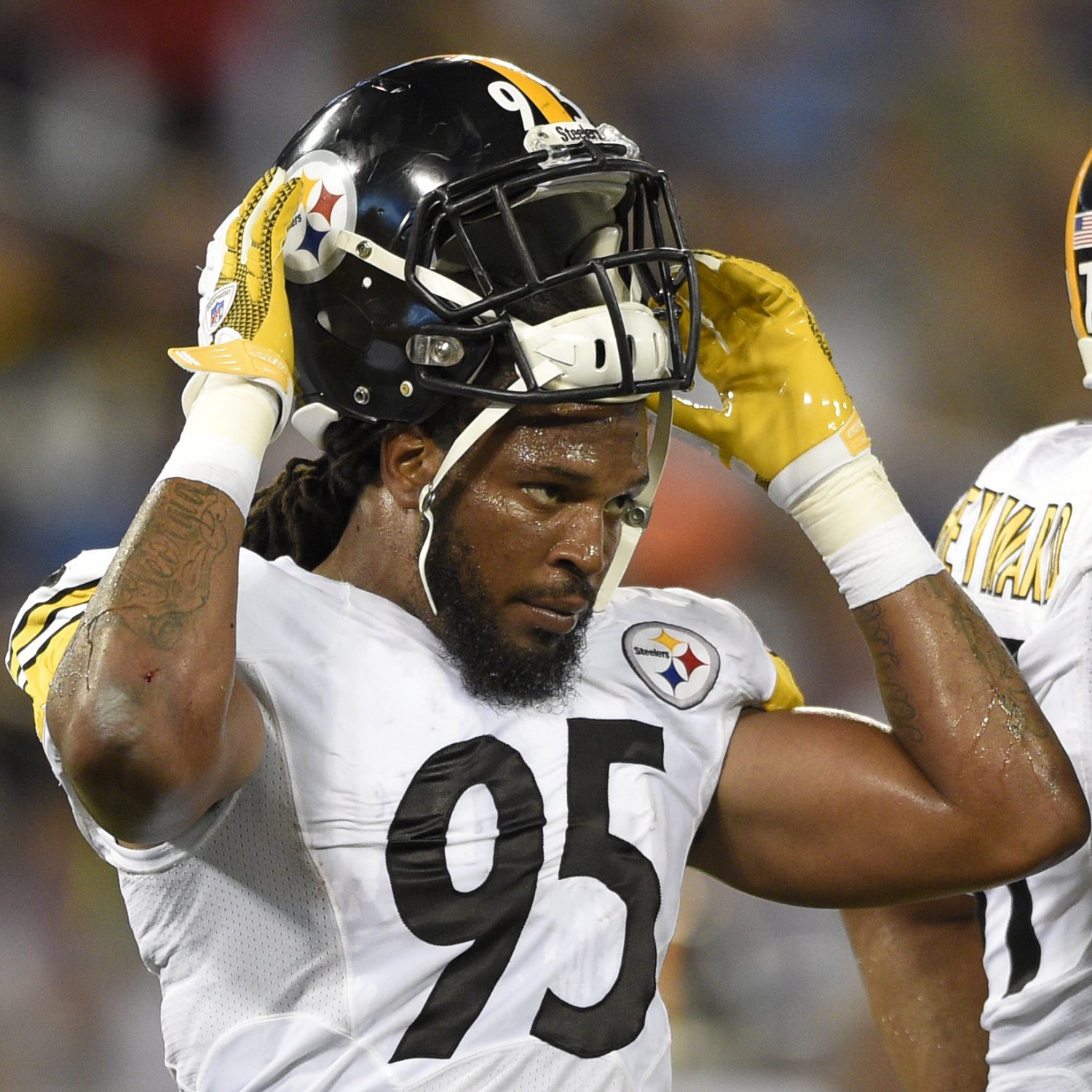 The Pittsburgh Steelers selected LB Jarvis Jones with the 17th pick of the 2013 NFL Draft. The organization had high hopes and believed Jones would soon be a full time starter, replacing aging veteran James Harrison in the lineup. This however has not been the case.
The Steelers have less than a week to decide whether or not to accept the fifth-year option for Jones.
According to Joel Corry of CBS Sports, Jones is set to make $8.369 million dollars. If the organization decides to accept his fifth-year option prior to the May 3rd deadline, the amount will be fully guaranteed.
The 2015 season for Jones has been by far his best. He recorded 2 sacks, 29 tackles, and an interception. Wait a minute… this is actually his best season? These stats don't seem like it. The Steelers upgraded their defensive coordinator to Keith Butler when Dick Lebeau resigned. Butler decided that Jones would be best fit to become more of a drop back LB. He only rushed the QB a handful of times each game, and in a week 13 matchup against the Indianapolis Colts, Jones had his first interception.
The main question going into the offseason is whether or not Jarvis Jones should receive his fifth-year option contract. Is Jones really worth 8 million dollars?
I believe Jarvis Jones has improved greatly from his rookie campaign. Now that Keith Butler is the defensive coordinator, expect Jarvis to continue to be more of a drop back player until James Harrison retires, again. Until then, Bud Dupree can fill the role that Jones should of have occupied in 2013. Dupree's rookie campaign was excellent. He recorded 4 sacks, and 26 tackles, but the question still lingers about Jones' 5th year option.
The Steelers always believe in their players, Jarvis Jones is one of them. If he continues to provide excellent drop back coverage and records a few sacks a season, then the organization does NOT need to pick up his option but rather just sign him to a contract after his 2016 campaign is complete.
What do you guys think? Accept or Decline this Option? 
Steelers Gab Newsletter
Sign up to receive our
Steelers Gab
newsletter, and keep up to date with all the latest Pittsburgh Steelers news.